Stress Reduction, Getting the Job Done
By Rene Bastarache, CI

In our modern stress filled lifestyle we often come under lots of pressure to get the "job" done. Always the "job". Problem is we can't possibly do any job all at once. Everything is done by chunking down or breaking a job down into doable parts – like rivets in a bridge – moments in time. When faced with the whole thing all at once we "freak out" or stress out. It's all just too much. "I can't do this". To reduce the stress of any situation all that is required is a good old bit of chunking down to doable bits that can be done easily and with a stress free pace where everything just flows.
Click Here to Add to Cart or to Purchase –

Only $5.99

⇒
BONUS! Click on the links below to get:
3 Inductions – a Depth Test – 3 Deepeners and 3 Awakenings so you can create, conduct or record "complete" sessions with a variety of methods as soon as you get them.
Click on the links below to download then now:
---
What Makes Our Scripts Different?
These are the same AIA C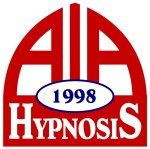 ertified, proven scripts used by our instructors in their classroom training worldwide and our seasoned Hypnosis Practitioners.
They are ALL reviewed, edited and most are even written by Rene Bastarache, CI personally. Rene's the Director of the American School of Hypnosis, Founder of the American International Association of Hypnosis and author of 40 hypnosis and self-help related books and manuals.
Order Yours Now!