Cheerleading, Needing a Confidence Boost
By Rene Bastarache, CI

Cheerleading is a confidence game: you need lots of it to do what they do. This hypnosis script is for cheer-leaders who are really good at what they do but have noticed that they are starting to doubt their abilities as a cheerleader. It may have been derisive comments by friends, a team member, or just someone in the crowd. Whoever did it, it hit home. Doubt has set it in. This script will correct the problem and they can once again be loud and proud.
Click Here to Add to Cart or to Purchase –

Only $5.99

⇒
BONUS! Click on the links below to get:
3 Inductions – a Depth Test – 3 Deepeners and 3 Awakenings so you can create, conduct or record "complete" sessions with a variety of methods as soon as you get them.
Click on the links below to download then now:
---
What Makes Our Scripts Different?
These are the same AIA C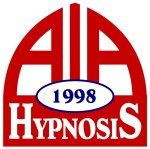 ertified, proven scripts used by our instructors in their classroom training worldwide and our seasoned Hypnosis Practitioners.
They are ALL reviewed, edited and most are even written by Rene Bastarache, CI personally. Rene's the Director of the American School of Hypnosis, Founder of the American International Association of Hypnosis and author of 40 hypnosis and self-help related books and manuals.
Order Yours Now!